Election-Day Rundown: What You Need To Know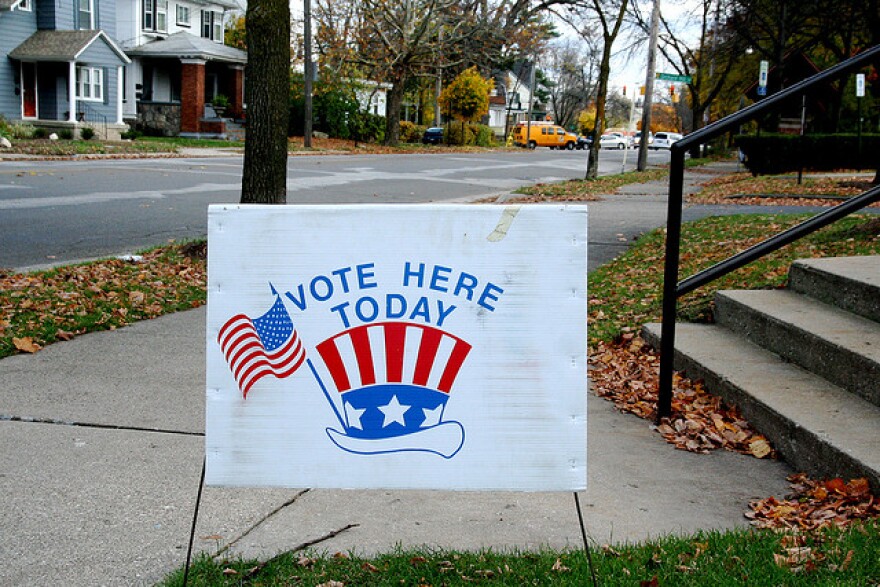 Today is Election Day, and voters across the Lone Star State will be asked to weigh in on seven constitutional amendments. We'll take a closer look at those propositions and just exactly what they mean for the state. After that, we'll have a rundown of some of the local ballot items in McLennan County.
Voters in McLennan County can head to any of the 40 voting locations in the area, regardless of where they live.
The ballot for the 2015 Joint General Election (which you can view a sample of here) includes seven constitutional amendments:
Proposition 1 would raise the Homestead Exemption amount from $15,000 to $25,000.
Proposition 2 would amend a previous state law, which would now provide certain benefits for a veteran's surviving spouse.
Proposition 3 would rescind the requirement that certain executive officials must reside in the state capital while in office.
Proposition 4 would allow a professional sports team – like the Dallas Cowboys, San Antonio Spurs, or Houston Dynamo – to have more than 2 charitable raffles at home games.
Proposition 5 would authorize counties with populations of 7,500 or less to perform private road construction and maintenance.
Proposition 6 would prohibit any restrictions on hunting and fishing rights. This amendment would still be subject to laws that promote wildlife conservation.
Proposition 7 would allocate a portion of sales and use tax revenue to the state highway fund to provide for and maintain Texas roads.
Locally, those within the Waco Independent School district will be asked to vote on a 13-cent increase of the maintenance and operation tax rate. Officials have said the measure would create an additional $8.2 million annually.
In Bellmead, residents will vote on two measures regarding the sale of alcohol in the town. The first measure would permit the selling of liquor in an on-premise site, like a liquor store. The second, would allow liquor to be sold by the glass.
Robinson, Moody, and Riesel will all be electing new officials for their city council.
West will also be electing new city council members as well as a new mayor. And Riesel ISD will also be holding an election for their school board.
For more information on what you need to know to vote today, you can visit the Texas Secretary of the State's website here.